THE ULTIMATE RESOURCE FOR TAILGATERS
Game day. There's nothing else like it. The electricity in the air, the excitement that builds as fans pile into Autzen stadium, the roar of the crowd after each Oregon score.
We believe every great game day starts with a great tailgate—the place where people come together to have fun and create memories around a shared passion.
And that's why we launched TailgatePal in 2012—to help tailgaters create the perfect atmosphere to cheer on the Ducks, socialize with friends, family, and colleagues, and have a chance to enjoy the whole game experience throughout the entire day.
Whether you're a visitor to Autzen for your first game, a casual tailgater or hardcore fan, we offer a wide range of options including access to exclusive locations, cabana-style tents packed with all the amenities and comfortable seating to help you create the ultimate stress-free tailgating experience.
We're passionate about helping fans come together to make memories and share and celebrate their love of Oregon Sports.
PARTNERSHIPS WITH COLLEGE AND PROFESSIONAL SPORTS TEAMS
TailgatePal works with college athletic departments and professional sports teams to enhance the fan and game-day experience, developing and managing turnkey, premium tailgate solutions for fans.
Building upon the success of our partnership with the University of Oregon, we provide tailgating packages that focus on the entire day, eliminating all of the hassles so fans can focus on friends, food, fun, and football.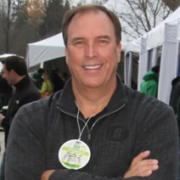 GREG WELLS
FOUNDER
Greg Wells brings more than 22 years of sports industry, entrepreneurship and business leadership experience to his role of Founder and CEO of TailgatePal. As a passionate Oregon alumnus and Board Member with Big Fogg, the leading provider of sideline cooling and heating for the NFL and college football, Greg traveled, worked, and attended 100's of games at stadiums across the country. It was during that time that he saw some of the many challenges typically associated with tailgating and the idea for TailgatePal was born.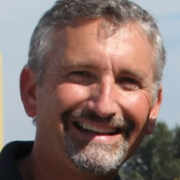 SCOTT ROSENBERG
EXECUTIVE VICE PRESIDENT
As Executive Vice President, Scott Rosenberg helps oversee all facets of the company's operations as well as logistics. A true tailgater, on game days Scott can generally be found from early morning until late at night assisting TailgatePal clients and guests who chose to remain outside the stadium and have an equally amazing game experience as they cheer on their Ducks.
An avid cook and passionate football fan, he brings a firsthand appreciation for all of the trimmings that make a tailgate a real tailgate.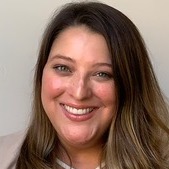 ALEXA WELLS
DIRECTOR OF EVENT PLANNING
Alexa serves as the primary point person throughout the entire tailgate planning process. She assists with menu selection and budgeting and also works closely with vendors (caterers, graphic artists, etc.) to ensure each event is tailored to the unique needs of our clients.